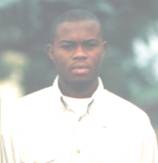 I) INTRODUCTION.
Conflicts are inevitable in human societies as long as there is existence. Their causes and effects are numerous and varies, their resolutions are more challenging than one could ever imagine. It should be comprehended that conflict is usually a product of human needs and fear in society. In other words conflict is propelled by unfulfilled needs of the people, be it in terms of autonomy, sense of justice, identity. Special/basic needs, rights of individuals and so on . Most of these needs are of collective character and are often provoked by official neglect, persecution, denial of human rights and insensitivity of some leaders. Conflicts manifest themselves as political, social, economic, religious, territorial conflicts, or conflicts over resources or national interests. Even though they develop in a local framework, they are often connected at regional, national and international levels. Conflicts are usually complex in structure and history, they impact public interests and goods, including non-represented interests (e.g. future generations).
Therefore, this paper aimed at exposing the rational behind the conflicts in Niger Delta and, also proffer the way forward in resolving the conflicts in the region.
II) BRIEF HISTORY OF NIGER DELTA.
Niger Delta covers area of about 70,000 square kilometer and accounts for 7.5% of total land mass in Nigeria, which extend from Apoi to Bakassi, from Mashin creek to the Bight of Benin, it covers a coastline of 560km, about two-third of the entire coastline of Nigeria.
Niger delta comprises of nine out of the 36 states making up the Federal Republic of Nigeria. These are Abia, Akwa-Ibom, Bayelsa cross-River, Delta, Edo, Imo, Ondo and Rivers states. The estimated population of the region is about 20million, consisting of over forty different ethnic groups, speaking 250 different languages and consist of about 300 communities. The predominant occupation of the people are farming and fishing.
Since the advent of oil exploration over four decades ago, the region has become the bread-winner of the nation, which is main source of foreign exchange earnings for the nation as a whole. Since 1975 till date the region's oil resources accounts for 90% of the nation's export earnings. Still, the region remains the sick man of the nation, the least developed constituency of the country in physical and socio-economic terms.
III) CAUSES OF CONFLICT IN NIGER DELTA
Historically, conflict in Niger Delta region can be traced down to federal system of government that is being practiced since independent, which from the very beginning was at variance with the expectation of many minorities in the nation. It has been argued that the federal constitution that was drafted suffered from two fundamental and destabilizing setbacks. The first was the classification of the country into unequal regions. The second is the political and demographic domination of the northern, western and eastern regions, being the majority ethnic groups and the marginalization of the minority ethnic groups.
The Niger Delta people is the largest group amongst the minority groups spread over the south- south geopolitical zone.
However, it is generally comprehended that the recurring crisis in the Niger Delta region is the product of the deep-seated sense of neglect and marginalization by the government and oil companies in supporting critical human development, infrastructure, provision of basic social amenities. That the Niger Delta region which harbours the oil that has made Nigeria and oil companies rich is grossly under-developed relatively to the rest of the country. Indeed, it is a paradox of poverty in the midst of plenty. According to Geseksechaff for Techeiche zussame-Narbeit, GTZ, that 70% of the people in Niger Delta region live below poverty line and that rate was far worse than African standard. Also, that there are high rate of unemployment among the youth with over 2million youth being unemployed, while 40% of the people are illiterate. Furthermore, according to World Bank report(1995), GNP per capita in Niger Delta region is below the national average of US$280 despite the population growth rate. Similarly, health indicators are low and they lag far behind the country average. As it was observed pollution and continuous flaring of gas from oil prospecting and production have created health hazards and render fishing and other farming activities almost impossible. There are high fatality rate from water-borne diseases, malnutrition and poor sanitation. The quantity and quality of housing infrastructure are less than expected in most of the region. Only about 20% to 24% of the rural communities and less than 60% of urban communities in the region have access to safe drinking water. Transportation is often difficult and expensive.
The exploration and exploitation of oil companies in Niger Delta and its attendant abuse on the environment has been more conspicuous. It has been argued that the oil producing areas suffer from grave damages as a result of the activities of the oil companies. Thus, serious damage has been done to the aquatic and marine life of the communities.
The corporate responsibility and the operating standards of the oil companies and other businesses in the region are below the international acceptable standards. A situation where oil companies and other businesses carried out oil exploration and exploitation for over four decades without a standard environmental impact assessment. This would be absolutely unacceptable in advanced nations. Niger Delta region is the only oil zone in the world where the people is subjected to cope with oil spillage. It has been argued that the federal, state and local governments are the catalyst that are providing protection to the oil companies' lack of social responsibility.
A practical case of aforementioned is that of the Ogoni community in Niger Delta of Rivers state whose case is being spearheaded by the movement for the survival of Ogoni people (MOSOP) and the then late human right activist Ken Saro-Wiwa. They pointed, like other communities in the Niger Delta region that their land have been devastated and degraded, their atmosphere has been polluted, water contaminated, trees being poisoned and that their flora and fauna have virtually disappeared, these as a result of the activities of oil companies in the area. To intensify this ugly issue, there are no infrastructural amenities in the locality; such as electricity, portable water and access roads. Thus, on August 26, 1990 the Ogoni people issued a bill of right which was sent to the federal government of Nigeria, demanding political freedom that will guarantee political control of Ogoni affairs by Ogoni people, right to the control and use of Ogoni economic resources for Ogoni development, adequate and direct representation as a right in all Nigerian national institutions and the right to protect Ogoni environment and ecology from further degradations.
However, their demand was turned down, thus, MOSOP was mandated by Ogoni people on August 26, 1991 to make representation to united nations commission on human and people rights and European community, alleging that the Nigerian government has denied them their demand. MOSOP was also mandated to alert the organizations that federal republic of Nigeria has refused to pay them oil royalties and mining rents amounting to an estimated $20billion for petroleum mined from Ogoni land over three decades ago. On January 4, 1993, they followed this up. This eventually led to the execution of Ken Saro-Wiwa on the 10th of November, 1995.
The Ogonis are not alone for the pursuit of change of status quo. The Ogbia communities of Rivers state had complained of lack of amenities in their area, reflecting unfulfilled promises, the Odi direct action of 1998-1999.Others include ,the Ikot Abasi communities which had earlier demonstrated publicly in 1987 where 38 houses were destroyed due to instruments of the state (police intervention), also they had demanded for compensation of N38million from federal government for oil exploration and exploitation activities that have devastated the area. The Itshekiris, Ijaws and Urhobos riots and killing arising from oil issues. The Kaiama Declaration of 1998, which geared towards the control of the lives of the Ijaws and Niger Delta in general. The governors of the region such as, Rivers, Delta, Abia, Imo and Akwa-Ibom had met and presented a case for increased allocation, to at least 10% for the development of Niger Delta region but they only got 3% as against what they demanded on june,1992. However, they are still agitating for resource control of the Niger Delta region.
IV) NIGER DELTA CONFLICT UNDERMINES NIGERIA'S OIL CAPACITY.
Niger Delta case is a topical issue that must be critically examined. The conflict in Niger Delta (ND) is due to the level of marginalization and degradation done to the region. However, it has led to the shut-down of many oil walls and production facilities
Though the government would hardly admit it, that the continuing conflicts in ND characterized by inter-ethnic clashes, seizure and vandalization of oil facilities as well as kidnap of oil workers and all forms of crime, is mounting a heavy pressure on the nation's oil output and its short-term plans for the industry which is the bedrock of the nation. The classic and observable case is that of Warri conflict in Niger Delta of Delta State. For the period, the oil companies had counted their losses due to shut-down and also the government had counted its losses in forgone revenue. As the conflict cropped-up, Chevron Texaco was losing 140,000 barrels of crude oil per day (pd) in production shut-down, Jay Pryor, its managing director, told the business support ground of the commonwealth Heads of states meeting in Lagos, last year October. Shell Petroleum Development Company (SPDC) on its own was losing 300,000 barrels pd, while Elf Petroleum was losing 7,500 barrels pd to production shut-down. This lost in production shut-down amounted to 13,425,000 barrels per month and 120,825,000 over the nine months period of conflict. Calculated at the rate of $19 per barrel upon which the federal government predicted the average price of crude oil for last year, the nation lost about $2.3billion. Taking into account the up rise in oil price as a result of the US invasion of Iraq, Nigeria lost substantially more. Furthermore, it is also argued that in 1993, the operations and activities of SPDC were disturbed by about a hundred communal conflict, leading to the lost of over 12million barrels of crude oil worth about N369billion. In the case of Ogoni conflict issue Shell has been losing 8,000 barrels of crude oil pd since the Ogoni conflict of January 1993. In all, the company arrogates that over 60% of spills and leakage affecting its installations is caused by acts of sabotage by aggrieved communities of Niger Delta. . Beside rendering the on-shore oil field dormant, the conflict in ND has also endangered further investment in the region, with the oil companies losing interest in the high risk operations. Their focus has now moved to the deep off-shore fields that are safer. Unfortunately for the government, the financial arrangement for the deep off-shore is less fovourable under the production sharing contract than the joint venture arrangement, on-shore fields.
VI) THE WAY FORWARD:
The resolution of conflict is a distractive activity that deserved special attention. As a result of increasing devastation of the environment of Niger Delta region, it is imperative that efforts to resolving a violent conflict in Niger Delta should be based on the aspiration and needs of the people. Genuine conflict resolution effort in Niger Delta can be achieved by popular participation, equitable distribution of resources, environmental sustainability and free flow of information.
Popular participation/public cooperation is perhaps the most important condition for the success of conflict resolution. It is the petrol of economic development, involves decentralization of planning and a dynamic force that makes almost all things possible. Furthermore, popular participation makes the people more willing to bear hardships and tolerate mistakes.
However, to achieve permanent conflict resolution development there is need to seek for popular participation of the people (Niger Delta) and the only way to do that is to make the Niger Delta people part and parcel of the planning process and should be involved in the formulation and implementation of the plan that affects them. They should be consulted about their needs and aspirations. Discussion should be held with the people to enlighten them with available resources and how their needs should be met. Thus, there would be a fovourable atmosphere for effective operation of the oil companies in the region, since the people now see themselves as part and parcel of the system and will do everything humanly possible to protect the system. Consequently, eliminating many of the evil of bureaucracy such as corruption, alienation, dehumanization etc.
Equitable distribution of resources is among the focal points of conflict in Niger Delta. However, in order to resolve the conflict in Niger Delta permanently, the issue of equitable distribution of resources must b given considerable attention. The government and the oil companies should plough back their excess revenue and profits (as a matter of policy that must be complied by the stakeholders involved and with legal provision to implement) into the human resources development, infrastructural amenities and establish industries(agro-based/cottage) which will help in providing gainful employment for grassroot people of ND. And also, government should come up with a clear-cut employment policy that encourages adoption of labour-intensive techniques to an extent, so as to absorb more labour. Furthermore, government should encourage small scale enterprises by providing micro credit scheme, technical training and raw materials for craft skill acquisition, since this can provide gainful employment for the people. Thereby, making them to be violent free and protect the system.
Notwithstanding the contribution of the oil sector to the Nigerian economy, for there to be a permanent conflict resolution in Niger Delta, oil and gas activities in the region must be regulated to make them more environmentally friendly. Thus, the following policies and strategies should be adopted and implemented.
• Strict environmental standards for air, land and water pollution be enforced. The environmental protection agency should be strengthened for this task.
• Market based instruments like pollution taxes and effluent charges should be utilized. Revenue obtained from pollution taxes should be plough back into developmental projects or used to compensate inhabitants of the Niger Delta who have suffered as a result of environmental damage.
• An attempt should be made to mainstream environmental concerns in national economic policies. This will promote visibility and sustainability of environmental policies.
Information on how funds are being disbursed, the amount, projects meant for and those entrusted with the funds. Furthermore, where the projects are to be sited and date of implementation and completion should be made known to the people, in order to ensure accountability and transparency. This process comes after the people have been consulted about their needs and aspirations. Thus, collation and dissemination of information as regards to the region, should be given considerable attention in order to achieve a permanent conflict resolution in the Niger Delta region.

VII) CONCLUSION.
Equitable distribution of resources and balanced development are essential for a rapid development of the economy because the progress of the entire economy depends on the development of all regions in keeping with their factor endowments. As has been observed the progress of the entire economy will be reflected in the paste of growth realized by various regions that made up the country and in turn, rapid development of resources in the different regions would contribute towards accelerating the rate of development for the nation as a whole.
Also, as it has been argued, for there to be a meaningful development action, a comprehension of the institutional conditions in which the action will take place should be a priority. All the stakeholders should forget about the past and lay a solid foundation for the future generation by embracing options (such as negotiation, consultation, mediation and conciliation) for positive peace which revolve around addressing the issue of poverty, environmental devastation, political, economic and social injustice, low level literacy and unemployment rather than resorting to violence as a means of championing their case..
In addition, Nigerians should, as a collectivity, realize that disintegration is not a solution to the National Question. In fact, the agony of July, 1966, where Nigerians were drawn into civil conflict that threatened to exterminate the entire Nigerians from the surface of the earth. The war that followed this conflict claimed the lives of over 3million people including innocent women and children. Both crude and sophisticated weapons of war were used to destroy lives and properties. Also Lesotho and particularly Somalia (monolingual societies/single ethnic groups), as well as Rwanda and Burundi testify that breaking up a multi-ethnic state into mono-ethnic, mini-ethnic states is not a guarantee of legitimacy, development, equity, and stability. Equity in resource distribution, balanced development, accountability, effective government, democratic legitimacy, etc, are linked to the focal problem of national integration. If these can be addressed collectively, real national integration can develop in Nigeria, thus, leading to the resolution of the national question.

REFERENCES:
Agbese, D.(1993). "The Curse Of Oil", Newswatch, Vol.17, No.4. January 25, Pp8
Businessday (April 1, 2004). "Oil Feature: Niger Delta unrest".
Chinedu, C.(2004). "What NDDC is doing in Niger Delta is window dressing". Daily Sun, Vol.2, No.363, November 4, Pp21.
Dokubo, A.M.(2004). "Niger Delta People In The Nigerian State". The Argus, Vol.3, No.61, November 9-11, Pp4.
Iyoha, M.A, P.A. Adamu (2002). "A Theoretical Analysis of the effect of
Environmental problems on Economic Development: The case of Nigeria". In okojie, C.E.E and M.A. Iyoha (eds), The Nigerian Economic and Financial Review, Department of Economics and Statistics, university of Benin, Benin city, Pp105-123.
Jhingan, M.L.(2000). Economics of Development and Planning. Vrinda publications (p) LTD, Delhi.
Niger Delta Development Commission (2004): The Niger Delta
Nukawilcox, B.(1992). "Ogoni People's Fury", The Guardian, December 17, Pp13.
Okafor, N.(1992)."Oil Producing Areas' Fury", The Guardian, December 7.
Okene, N.K.(2004). The role of Nigeria in Peacekeeping and conflict resolution in Africa: A case study of the Sudan crisis. RSCAS, Port Harcourt.
Onduku, A.(2001). Environmental Conflicts: The case of the Niger Delta, Urhobo Historical Society, Delta State.
Onduku, A.(2001). Sustainable Development as a strategy for conflict prevention: The case of the Niger Delta.
Princewill, T.J.T.(2004). "Amayanabo of Kalabari Speaks On Reviewed Peace Accord Document". The Hard Truth, October 21-27, Pp6.
Saro-wiwa, K.(1992). "I am Ashamed that I am a Nigerian". Citizen , vol.2, No.35, August 31-September 6, Pp12-13.
Saro-wiwa, K.(1993). "These we demand": Newswatch , vol.17, No.4,
January 25, Pp10-11.
The Argus.(November 6-11, 2004). "Ateke's Men Launch Fresh Attacks". Vol.3, No.61, Pp2.
The Hard Truth.(October 21-27,2004). " Obasanjo Shuns Peace Talks".
The Nigerian Guardian Newspaper (2001). Online, htt://www.ngrguardiannews.com, March 29.
The Nigerian Guardian Newspaper(2001), March 15, Pp66-67.
Todaro, M.P.(1977). Economics for Developing World. London: Longman.
Ukpevo, G. etal.(1993). "Exploitation: The agony of Ogoni": Newswatch, vol.17, No.4, January 25, Pp9-17.
Wikipedia. (2004). Economy of Nigeria. Internet.
Increase in fuel price: Analysis of its effects on Nigerian economy. (Article 2)
<![if !vml]><![endif]>

I) INTRODUCTION:
Nigeria OPEC six largest crude oil producers, with her abundant natural resources still import and pay international prices for a natural resources it have in abundance due to provocative policies formulation and implementation by insensitive leaders. Lately, the reasons put forward are, that deregulated economy policies will attract investors into ( oil and gas sector) downstream/upstream sector and engender competition, that would in turn bring down the prices of petroleum products. Secondly, that the cost of subsidizing importation has become unbearable for government to sustain. That federal government through NNPC had been spending N400million daily, to subsidize import. As part of deregulation policy, federal government stopped the sale of crude oil to NNPC at the preferential cost of $18 per barrel. NNPC now buys at the prevailing international price, since its refineries are down, thus, exports and uses the proceeds to import refined fuel for local consumption. Thus, the people are saddle with continuous increase in the cost of locally consumed fuel. NNPC, major and independent marketers have become importers of petroleum products, thus, leaving pricing at the mercy of market forces. Such a situation that allows the refined petroleum importers to make abnormal profits at the expense of the country and its ordinary citizens.
Therefore, it has become imperative examine how this ugly situation has eaten deep into the economy marrow of Nigeria and proffer a solution..
П) INCREASE IN FUEL PRICE AND NIGERIA ECONOMY
The effect of fuel price increase to the growth and development of the Nigerian economy can not be overemphasized. consequently, it has worsen the economic crises in Nigerian economy. In this section we discuss specifically the effect of increase of fuel price to the country's Gross Domestic Product (GDP), Government Revenue. Furthermore, we discuss its effect on unemployment and inflation.
2.1) INCREASE IN FUEL PRICE AND GROSS DOMESTIC PRODUCT.
Since 1978, the fuel price increase has negatively contributed to the country's GDP downward trend. The tables below summary the effect of petrol price increase to the country's GDP.
In 1978, the fuel price increased to 15%, while GDP fell by 5.8%. In 1982 the the price rose to20kobo, while GDP fell by 0.2%..In October, 1994 the fuel price fell from N 15.00 per litre to N 11.00 per litre and stood till 1998, while GDP fell by 0.6% in 1994 and rose to 2.6% in 1995 (see table 1 and 2).
The interesting trend that is revealed in the analysis above is the negative relationship between fuel price and GDP since the deregulation policy. Thus, any time the fuel increases the GDP tend to decrease.
2.2) INCREASE IN FUEL PRICE AND GOVERNMENT REVENUE.

<![if !vml]><![endif]>

Fuel price increase has a negative significant on Government revenue. In
1982, the fuel price increased to 20kobo, while total federally collected
revenue fell to N 11,764million. In 1986 fuel price rose to 39.5kobo, while government revenue fell to N12,382million. However, the fuel price, in 1993 and 1994 fell to N3.50 and N 11.00 per litre respectively, while government revenue rose to N138,874million and N 201,911million respectively. In 1998, fuel price rose to N 25.00 pre litre, while government revenue fell to N 463,609 million.
Thus, this inverse relationship can be attributed to labor unrest which has resulted a fall in oil and gas industry activities. Consequently affecting the revenue that would have accrued to government coffer.
2.3) INCREASE IN FUEL PRICE AND UNEMPLOYMENT
As it has been observed that labour demand is influenced by money wage rate, while labour supply is influenced by expected real wage rate. Thus, wage legislation has affected labour market negatively.
In 1982, petrol price rose to 20kobo, while unemployment stood at 4.1%. During the period 1986-1990, fuel price rose to 60kobo, while unemployment fell to 3.4%.Between 1991 and 1992 rose to 70kobo, while unemployment stood at 3.8% and 4.0% respectively. However, the inverse relationship witnessed during the period 1986-1990, can be attributed to the impact of SAP, positively on the economy, which eroded in 1991. Thus, increased unemployment rate. However, the positive relationship can be attributed to high cost of production which resulted layoff.
2.4) INCREASE IN FUEL PRICE AND INFLATION.
According to Kuti, B.R.,as posited by Mba-Afolabi, J.(1999),the outrageous price increase had made life unbearable for Nigerians as prices of goods and transport fares had risen, forcing people to trek long distances . To
complement this Tell, a weekly media publication posited that inflation may also be attributable to the hike in petroleum products and transportation cost.
Going by analysis, in 1978 petrol price increased to 15kobo,while inflation rate rose to 21.7%. However, in 1993 petrol price fell to N 3.25, while
inflation rose to 57.20%. In 1998, fuel price rose to N 25 .00,whileinflation
rate stood at 10.00%. Furthermore, in 1999, it fell to N20.00, while inflation rate declined to 6.6%. The inverse relationship can be attributed to deficit financing by federal government.
Ш) RECOMMENDATION AND CONCLUSION.
RECOMMENDATIONS:
The following recommendations are made in the hope that they could Proffer a solution to the destabilized economy, prompted by hike in fuel prices.
i) Since we import, based on world export market such that we bring into the country refined oil products, the next thing to do now is to subsidize. Since the federal government makes more money from excess of budgetary projection per barrel. The president should prepare supplementary appropriation bill to get fund approved to subsidize the local prices of petroleum products. That's, government should control the prices of petroleum products, rather than leaving it to market forces, by which, it means to the importers the NNPC and the private internal and external business moguls. Such a situation will enable the small clique of refined petroleum importers to make abnormal profits at the expenses of the country and its ordinary citizens. However, government should sell to NNPC, price that is below the price that prevail in world oil market; while NNPC export (crude oil) base on the world oil market price and use the excess to subsidize the imported refined oil products.
ii) The nation refineries' Turn-Around-Maintenance (TAM) should be consolidated with transparency and accountability. If our existing refineries are functioning at full capacity, they can meet Nigerians' internal fuel needs and some excess for export and strategic reserve of products demand. Therefore, their repairs should be given urgent attention. Thus, price hike comes after, not before the repair of the refineries.
iii) The labour union and private sector should be carried along before the increase to forestall a major unrest.
iv). Also, the resources should be channeled to productive ventures that would lead to physical development and touch the life the average Nigerian
CONCLUSION.

<![if !vml]><![endif]>

From the analysis so far, we are to say that fuel price hike has worsen the economic situation of Nigeria. However, if the above recommendations are put in place, the fuel situation when price increases would improve the economy and the protest and threats of labor would be avoided. Consequently, the economy will be disengaged from stigma and economic quagmire that have had been inhabiting the Nigerian economy from experiencing real economic growth/development. .

REFERENCES:
Anyanwu, J.C. 1997. Nigeria Public Finance, Onitsha: Joanee Educational Publishing Ltd.
Ekanem, O. T and M.A Iyoha 1999. Microeconomic Theory, Benin City:
Mareh publishers, Nigeria.
Federal Office of Statistic. 2001. Lagos
Iyoha, M. A. 2003. "An overview of Leading issues in the structure and Development of Nigerian Economy since 1960": In Iyoha, M.A. and C.O. Itsede (eds.), Nigeria Economy: Structure, Growth and Development, Benin City: Mindex publishing,Pp3-28
Mba-Afolabi, J. 1999. "The oil price of hike blunder", Newswatch, January 18, Pp8-16.
Mumum, M. 2004. "On a gunpowder keg": TELL, No.25, June 21, Pp18-24.
Nmodu, D. 2003. "Oil war in Aso Rock": Insider, No.42, October 20, Pp19- 21.
Nkoro, E. 2003. Analysis of the impact of Monetary policy on Economic Development in Nigeria (1980-2000), University of Benin, Benin City.
Okomo, A. 2003."The Dawn of dictatorship": Insider, No.42, October 20, Pp22-23.
Okumo, A. 2004. "Obansajo's for Nigerians": Insider, No.25, June 21, Pp26-30.
Orubu, C.O. 2003. "The Development and Contribution of the Petroleum industry to the Nigerian economy": In Iyoha, M.A. and C.O. Itsede (eds), Nigeria Economy: Structure, Growth and Development, Benin City: Mindex publishing, Pp59-82.
Semenitari, I. 2004. "Mid-Year Economic Review": TELL, June 12, Pp41- 42.

The study of monetary policy and macroeconomic stability in Nigeria(1980-2000).(Article 3)
<![if !vml]><![endif]>

I) INTRODUCTION:
An issue which has occupied the minds of governments for
decades is the effectiveness of monetary policy in influencing economic variables. Despite the lack of consensus among economists on how it actually works and on the magnitude of its effect on the economy, there is a remarkable strong agreement that monetary policy has some measure of effects on the economy (Udegbunam,2003). Monetary policy refers to the combination of measures designed to regulate the value, supply and cost of money in an economy, in consonance with the level of economic activities. It can be described as the art of controlling the direction and movement of monetary and credit facilities in pursuance of stable price and economy growth in an economy (CBN,1992).
In modern economies the central Bank is the authority with the mandate of manipulating monetary policy, through monetary instruments, to achieving desired macroeconomic objective. The mandate of Central Bank of Nigeria(CBN) and the specific objective pursued in meeting this mandate derives essentially from the CBN Act of 1958, as amended in successive reviews and consolidated in Act 24 and 25 of 1991 and subsequent amendment in 1998 and 1999, specifically the bank's primary objectives, as contained in the Act have remained largely unchanged1. Embedded in these broad objectives is the mandate to conduct monetary and financial policies with view to promoting economic growth and development in Nigeria, with evolution of Nigeria economy and along with instruments of monetary policy (see Nkoro, 2003).
However, the primary objective of monetary policy that cuts across the mandates of most central banks is the maintenance of price stability, which is fundamental to the attainment of sustainable growth. That is, the focus of

1 These objectives include; issue of legal currency notes and coins, maintain Nigeria's external reserve to safeguard the international value of the legal tender currency, promote monetary stability and a sound and efficient system, act as banker and financial adviser to federal government, and act as the lender of last resort.


central banking in an increasing number of economies is the fight against inflation, the CBN is still saddled with the attendant risk of policy conflict.
The pursuit of price stability, invariably implies the indirect pursuit of other objectives such as economic growth, which can only take place under conditions of price stability and allocative efficiency of the financial markets. Since inflation is generally considered as purely a monetary phenomenon, with significant cost to the economy, the primary goal of monetary policy is to ensure that money supply is at a level that is consistent with the growth target of real income, such that non-inflationary growth will be ensured. The pursuit of price stability, therefore, encompasses all main areas in which the central bank can contribute towards stabilizing the macroeconomic environment of the country.
Money is more closely related to aggregate level of spending, price, production and employment than any other single economic variable (Kaufman, 1978). An excess supply of money which will result an excess demand for goods and service and in turn causes rising price/ deterioration of the balance of payments position.
With the achievement of price stability, the uncertainties of general price level will not materially affect consumption and investment decision. Rather, economic agents will take long-term decision without much reservation about price change in the macroeconomic. In addition, the conditions in the financial market and institutions would create a high degree of confidence, such that the financial infrastructure of the economy is able to meet the requirements of market participants. Indeed, an unstable or crisis-ridded financial sector will render the transmission mechanism of monetary policy less effective, making the achievement and maintenance of strong macroeconomic fundamentals difficult. This is because it is only in a period of price stability that investors and consumers can interpret market signal correctly. Typically, in period of high inflation, the horizon of the investor is very short and resources are diverted from long-term investment to those with immediate returns and inflation hedges2.
.
2.These include; real estate and currency speculation.

From a historical perspective, it has been observed that absence of official monetary management has exposed economies to economic crisis when money was either too much or too scarce3.
This study examines a descriptive analysis of the relationship between
Money supply and inflation, and identify factors that affect/hamper the
effectiveness of monetary policy in Nigeria for the period 1980-2000.
The estimated parameters will be useful to other researchers in conducting
similar analysis.
II) MONEY SUPPLY: DEFINITION AND DETERMINANTS.
DEFINITION:
The problem of defining money supply is still associated with a lot of
Controversy. According to Anyanwu(1993), money supply is the total
amount of money (e.g. currency and demand deposits) in circulation in a country at any given time. Currency in circulation is made up of coins and notes, while demand deposits or checking current account are those obligations which are not related with any interest payment and accepted by the public as a means of exchange drawn without notice by means of cheque.
The stock of money can be measured in any given time in an economy. There are two concepts employed in measuring money supply. The first defined as the stock of narrow money (usually designated by M1) consists of paper currencies and coins in circulation in the hands of the non-banking public and the demand deposit (of the non-banking public) with commercial bank3. This first concept can be synonymous with that given by Anyanwu (1993). The second concept is defined, since the M1 is viewed as narrow in the sense that it does not contain commodities that are near monies. This concept defined money stock (designated by m2) as M1 plus time and savings(fixed) deposit. Thus, Economists use the stock money to mean narrow money, since savings and time deposit are not usually a medium of exchange4.

3 The component of narrow money is usually called the stock of high-powered money.
4 See Iyoha etal (1998).


Money supply in Nigeria can be defined as the total amount of currencies outside the shore of banks, demand deposits with the central
bank, less federal, state and local governments' demand deposits at commercial banks(see Ajayi and ojo, 1981).
However, for the purpose of this study, money supply shall be defined as a stock at a particular point in time, it conveys the idea of a flow over time. Thus, money supply at any moment is the total amount of money in the economy.
DETERMINANTS:
According to Jhingan (1986), there are two theories of the determination of the money supply. Which one is exogenous determinant, while the other is endogenous determinant. Thus, the determinants of money supply are both exogenous and endogenous, which can be described broadly as;
i) Required reserve ratio.
ii) Level of bank reserve
iii) The desire of the people to hold currency relative to deposits.
In other words, money supply is determined by the following factors as numerated below:
i) central bank behaviour.
ii) Behaviour of non-bank public .
iii) Behaviour of commercial banks.
These determinants are synonymous with the under listed, specifically money is influenced by the following factors;
a) Reserve requirement.
b) Demand for currency
c) Demand for excess reserve.
d) Interest rate
e) Bank rate.

III) MONETARY POLICY TARGETS.
Monetary policy (targets) variables are variables for which the government seeks desirable values and are the (intermediate) goals of macroeconomic policy. Macroeconomic policies are the actions of the policy makers directed at influencing the levels of employment, price, output, income distribution, the exchange rate and the balance of payments. These variables, the level of which government seeks to influence along desirable
lines through appropriate policy choice, are usually called policy (targets) variables (opcit).
Monetary policy targets are usually affected through the use of policy instruments. These are principally exogenous variables whose values are
determined independent of other variables in the system and which the government can manipulate to achieve desirable objectives.
The question of monetary policy target now arises because of the ultimate objectives of macroeconomic policy are not directly and immediately affected by monetary policy.
The two most commonly used intermediate targets of monetary policy are the money supply and the interest rate. Fundamentally, there exists an inverse relationship between the two variable such that any target set for one must be consistent with the other.

IV) MONETARY POLICY INSTRUMENTS
According to Iyoha (2002), the instruments of discretional monetary policy include the following;
i) Open market operation.
ii) Discount rate.
iii) Reserve requirement
iv) Moral suasion.
v) Direct control of banking system credit, and
vi) Direct regulation of interest rate.
OPEN MARKET OPERATION: Involves the sales or purchase of government securities to/from commercial banks and non-bank public with the view to regulate the cost and availability of credit. The open market sale of securities by the CB is concretionary while purchase depends on the existence of a well-developed securities market, while in responsive to market forces and one which has a large amount of easily marketable government securities.
DISCOUNT RATE: the rate of which CB lends to its commercial banks. The interest rate charged by CB is known as discount or rediscount rate. By varying discount rate CB can influence the credit availability, as lender of last resort to commercial banks. Its direct impact is on credit cost, unlike OMO, that has direct impact on reserve of commercial banks.
RESERVE REQUIREMENT: set a minimum balance on the liquidity of commercial banks vis-à-vis their liabilities. They have two uses: to ensure the solvency of banking system, and control the expansion of credit creation as an objective of monetary policy.
MORAL SUASION: a process by which the CB make known to commercial banks officials through informal (oral or written) discussion the direction in which they wish monetary policy to proceed and the contribution, which is expected of the commercial banks. Unlike the formal compliance is not legally enforceable.
DIRECT CONTROL OF BANKING SYSTEM : involves the imposition of quantitative ceilings on the overall and/or sectoral distribution of credit by CB. This tool is selective, not general, it is direct. This can be used as a weapon for economic development.
DIRECT REGULATION OF INTEREST RATE: generally used in LDCs and not in ACs. In ACs, interest rates are market determined to a large extent. However, in LDCs like Nigeria, interest rates are administered. In particular, interest rates are fixed within which both the deposit and the lending rates are expected to be maintained by the commercial banks.

VI) CONDUCT OF MONETARY POLICY TO ACHIEVING MACROECONOMIC STABILITY
Giving the bank's mandate to promote macroeconomic stability through the conduct of monetary policy, it is pertinent to examine how monetary policy has faired vis-à-vis the attainment of its stated objectives to achieve domestic price stability as a necessary condition for promoting high output and employment growth and a healthy balance of payments position. However, maintenance of price stability is often difficult to attain, at least in the short-run because of its apparent conflicts with other macroeconomic objectives, such as output and employment growth. Consequently, monetary management invariably involves some trade-offs with other national economic policy objectives.
The conduct of monetary policy solely relied on direct control measures, which involves imposition of selective sectoral control and credit ceiling, interest rate control, cash reserve requirement, exchange rate control and call for special deposits. The use of market-based instrument was not successful due to the under-development of the financial market in the early part of period under review.
The focus of sectoral bank credit allocation was to energized activities in the real sector of the economy, while interest rate ceilings imposed were to promote investment and output growth. Imposition of call for advance deposits, compulsory deposits on bank on import and issuance of stabilization securities were introduced to reduce banks' ability to expand credits in order to reduce domestic price pressure, BOPs positions.
The overall economic environment under which monetary policy was conducted deteriorated in the 1980s as the oil boom of the 1970s came to an unexpected end. As shown in table 1, the spot oil price from Bonny light fell from US$38.82 per barrel in 1980 to US$30.00 per barrel in 1983,as the recession continued spot oil price fell further to US$14.16 per barrel in 1986, while export earnings from oil fell from N13,306.93million to N10,993.10million in 1986. Thus , government developmental strategies changed, the direct control measures aimed at reducing aggregate demand and restore external equilibrium were tightened up.
Therefore, it is worthy to comprehend that the era of oil boom left the economy with unacceptable development that stigmatized the macroeconomic management. Thus, heavy dependence on the oil sector as the major source of government revenue and foreign exchange earnings and government expenditure. Also banks' compliance with credit guidelines was less than expected. As can be seen in table 1,macroeconomic environment was engulfed by pressure, as the growth of domestic liquidity increased further, M1 rose from 50.1% in 1980 to 62.2% in 2000. The expansion was attributed to the rapid increase in banks credit to the domestic economy(see table 3). As recession persisted, oil receipts were no longer adequate to meeting increasing levels of demands and since expenditures were not rationalized, government resorted to borrowing from CBN to finance its huge deficits. Thus, making monetary instability.
1986-2000
Thus, the Structural Adjustment programme (SAP) was adopted in july,1986 against the collapsed of world oil market and the ugly nature of the economy. It was designed to achieve internal and external balances by altering and restructuring the production and consumption patterns of the economy, eliminating price distortions, reducing the heavy dependence on crude oil exports and consumer goods imports, enhancing the non-oil export base and achieving sustainable growth(see sanusi, 2002).
The objectives of monetary policy since 1986 have remained the same as earlier stated.
In accordance with SAP, monetary policy was aimed at introducing market-oriented financial system for effective mobilization of financial savings and efficient resource allocation. The main instrument of the market-based is the open market operation, OMO. This is complemented by reserve requirements and discount window operations. The introduction of OMO in an economy that had been under direct control for long, needed substantial improvement in the macroeconomic, legal and infrastructural environment for effective operation.
In combination with monetary policy, a number of important and far-reaching financial policies were formulated and executed during this period. A major financial policy was financial deregulation, which involves essentially interest rate and exchange rate deregulation(Udegbunam, 2003).
To ensure successive take-off of market-oriented monetary policy, thus, improve macroeconomic stability. The following measures were taken:
a) Reduction in the minimum ceiling on credit growth allowed for banks.
b) The recall of the special deposits requirements against outstanding external payment arrears to CBN from banks.
c) Abolition of the use of foreign guarantee/currency deposits as collaterals for naira loans.
d) Withdrawal of public sector deposits from banks to the CBN.
e) The use of stabilization securities for the purposes of reducing the size of excess liquidity in banks was re-introduced.
f) Commercial banks' cash reserve was increased.
g) The minimum paid-up capital was increased to N20million and N12million for commercial and merchant banks respectively, in 1992, it was also increased to N50million and N40million for commercial and merchant banks respectively; further, it was also increased in 1997, to N500million for both banks; also increased to N25billion with effect from 2005.
h) A deposit insurance corporation-the Nigeria deposit insurance corporation(NDIC) was established in 1988 as an additional regulatory body to help in ensuring safety, soundness and confidence in the deregulated banking sector, and
i) Two important decrees were promulgated to enhance the operation of CBN, they are CBN decree No24 of 1991 and banks and other financial institutions decree (BODFID) No25 of 1991 these decrees widened further the powers of CBN in the area of monetary policy, bank supervision and examination, and prudential regulation (Udegbunam, 2003).
Nevertheless, excess liquidity, money growth and inflation problems intensified. Thus, had adverse implications for monetary management. Table 1 reveals that, except in 1986 and 1990, inflation rate had been consistently two-digit, between 1986-1999. This was attributed to persistent government deficits. Liquidity ratio increasingly exceeded 30% except in 1992, while M1 growth had been higher than the targeted growth over this period, this also was attributed to rapid increase in banks' credit to the economy.
In September 1, 1992, there was a major change in monetary operating techniques, from the use of direct control to indirect control operating techniques. The CBN, lifted credit ceiling imposition on individual banks that met CBN requirements on selective basis in respect of minimum capital base, capital adequacy ratio, cash reserve and liquidity ratio requirement, prudential guidelines, sectoral credit allocation and sound management. On June 30, 1993, CBN commenced OMO in treasury securities with banks through discount houses on a weekly basis.
With the introduction of indirect monetary control instrument, CBN now controls the stock of money (from banks and non-bank public) through manipulating the monetary base or reserve aggregates. This was expected to move the interest rates to the desirable position, so that through their influence on monetary aggregates and market interest rates, the ultimate goals of monetary policy may be achieved.
However, the role of discount houses is to serve as intermediaries between CBN and the banks that met CBN requirements. As intermediaries they underwrite new issues of treasure securities and provide discount facilities to banks in need of funds. They also provide banks an avenue to invest their idle cash balances (see Udegbunam, 2003).
OMO involves the sales or purchases of eligible government securities to/from banks and non-bank public with a view to regulate the cost and availability of credit and ultimately real economic activity. Most often CBN invites the discount houses to offer bills to it, or offer bill to discount houses for outright purchase or under-repurchase.
OMO has remained a major tool of monetary policy in Nigeria with its effective use in moderating the system's liquidity (see table 2).

VII) CONCLUSION:
It is obvious to note that the unexpected collapse of oil boom in early 1980s, projected the Nigeria economy into the state of quagmire; thus, SAP was adopted to redeem the economy from further deterioration. The main strategies of this programme were - deregulation of external trade and payments arrangements, the adoption of a market-determined exchange rate for the naira, substantial reduction in complex price and administrative controls and more reliance on market forces as a major determinant of the economy.
In line with the general philosophy of economic management under SAP, monetary policy was aimed at inducing the emergence of market-oriented financial savings and efficient resource allocation (see Sanusi, 2002).
However, the factors that have had stood as obstacles to market-oriented monetary control operation were: instability of the financial sector, which was attributed to bank distress and lack of managerial efficiency, resulting to financial institution failures; non-harmonization of fiscal and monetary policies and increase government expenditure. These were responsible to large extend, for excess liquidity and inflationary pressure in the economy. Also, the poor state of economic infrastructure, resulting from past neglect, influenced monetary management adversely. Thus, the overall
economic growth was therefore, sluggish with negative consequences for poverty alleviation.

REFERENCES:
Aderibgbe,J.O. 1997. " Monetary policy and Financial sector Reform" CBN Bullion, Vol.21, No.4, pp7-13.
Aigbokhan, B.E. 1995. Macroeconomics: Theory, policy and Evidence, Benin city: Idelojie publishers.
Ajakaiye, O. 2002. "Economic Development in Nigeria: A Review of Experience" CBN Bullion, Vol.26, No.1, pp47-64.
Anyanwu, J.C. 1993. Monetary Economics: Theory, policy and Institutions, Onitsha: Joanee Educational Publishing Ltd
Byrn, R. T. and G,W. stone. 1992. Economics, U.S.A: Harper Collin.
Iyoha, M.A. 1998. Macroeconomics for Developing World, Benin city: Miyo Educational publisher.
Iyoha, M.A. 2002. Macroeconomics: Theory and policy, Benin city: Mareh publishers.
Iyoha, M. A, S.A. Oyefusi and D.E. Oriakhi. 1998. An introduction to modern Economics, Benin city: Mareh publisher.
Iyoha, M. A. 2003. "An overview of Leading issues in the structure and Development of Nigerian Economy since 1960": In Iyoha, M.A. and C.O. Itsede (eds.), Nigeria Economy: Structure, Growth and Development, Benin City: Mindex publishing,Pp3-28.
Jhingan, M.L. 1993. Macroeconomic Theory, Delhi: Konark publisher.
Money watch. 2001. "Imperative of the need to Restructure Naira": Guardian , January 3, Vol.17, No 8088, pp19
Monetary policy. 2002. "Nigerian Economy": Thisdayonline, May16.
Nkoro, E. 2003. Analysis of the impact of Monetary policy on Economic Development in Nigeria (1980-2000), University of Benin, Benin City.
Ojo, M.O. 1993. "Monetary policy Instruments in Nigeria, their changing nature and implications": The Nigeria Banker.
Sansui, J.O. 2002. Annual lecture of the Development policy Centre (DPC), Abuja.
Sanusi, J.O. 2002. "The evolution of monetary Management in Nigeria and its impact on Economic Development": CBN Bullion, Vol.26, No.1 pp1-19.
Special Report. 2003. "Economy": News watch, June 9, Vol.37 No.22 pp47-49.
Udegbunam,R.I. 2003. "Monetary and Financial policy": In Iyoha, M.A. and C.O. Itsede (eds), Nigeria Economy: Structure, Growth and Development, Benin City: Mindex publishing, Pp253-279.

<![if !vml]><![endif]>

<![if !vml]><![endif]>

Activities of Organized Labour in a Deregulated Economy: A case study of Nigerian economy. (Article 4).
I) INTRODUCTION:
In most deregulated economies central labour organization (CLO) exist and do exert a great influence on the functioning of the labour market, price level and government decisions through various strategies, such as collective bargaining and strikes. Strikes come when collective bargaining has failed. As observed only 2 to 4 percent of all negotiations result to strikes and most of these last less than two weeks. Although most strikes centre on disagreements about labour market, price level and government monetary/fiscal decisions. Others include union organization and security, work rules, safety, and job security disputes.
In every economies, almost every trade or profession is unionized. You can name hundreds of them, therefore, this unification constitute what is known as central labour organization ( in Nigeria it is called Nigeria labour congress, NLC). That is, these unions are affiliated to central labour organization (CLO) as observed.
However, this paper is aimed at exposing how activities of organized labour, which geared towards improving the welfare of the union have affected the economic situation of the nation.

II) AN OVERVIEW OF ORGANIZED LABOUR HISTORY IN NIGERIA:
The history of organized labour union in the country has been characterized by continuous oscillatory unity and division in 1938 to 1978 when present Nigeria labour congress was decreed into law. This was as a result of pressure from workers themselves and global tendency. Though before the decree, there was a trade union tribunal in 1976 and thereafter, trade union Act in 1977. this Act gave right to the establishment of organized labour union in Nigeria in 1978.
The trade union Act of the federal government of Nigeria provides that:
i) Upon the commencement of the Act, NLC shall be the only central organization with power as specified in section 34.
ii) It shall be an offence for any trade union not specified in part A of the schedule to affiliate with central labour organization. This implies that it is unlawful to have another CLO other than the NLC and Senior Staff Association can not organize under a CLO (excludes senior staff workers from having own CLO).

III) STRIKE AND COLLECTIVE BARGAINING AS LABOUR UNION TOOLS:
Strike and collective bargaining are strategies employed by labour union to raise wages, improve worker's working condition and influence government decisions that are hostile to the union. In a system where strike is outlawed, union through collective bargaining seeks higher wages and better working condition for their workers. However, the power that control a union may have other goals such as job security for union officials. Thus, limiting bargaining. Hence, all we can say at this juncture is that bargaining tends to be in favour of the party (union or employer) with the greatest power or bargaining savvy. However, strike and collective bargaining may co-exist. When collective bargaining failed, labour will now employ their ultimate weapon of the union, which is strike.
The onset of strike is a signal that union workers demand much than employer is willing or decision of the employer is hostile to the welfare of the employees/labour. As time elapses, labour becomes willing to settle for less as their financial position fall, while employer is also willing to raise its offer or withdraw it decision, as stakeholders and the general public apply pressure to settle. Declining demand and rising offer/withdrawal of decision intersect to signal the end of strike.
Therefore, strike, the big stick of the union is an action of unionized employees/labour whereby they simultaneously discontinue working and prevent other potential workers from offering their services to the employers. The purpose of strike is to impose economic costs on the employer, coercing him to accept the proposed terms of the union (Ekanem and Iyoha, 1999).

IV) ECONOMIC EFFECTS OF LABOUR UNION ACTIVITY IN NIGERIA:
Despite what have been discussed in the foregoing sections as regards to the impact of organized labour union activities on wage employment behaviour, conditions of service for its members and some government decisions for the betterment of the masses, through strikes and collective bargaining. However, labour activities also pose threats to macroeconomic stability in most of the free market economic, the problem of collective bargaining and the attendant strike actions it engenders have continued to pose disturbing questions in the minds of public relations experts, public administrators and the public in general. One of the most important questions is in respect of the usefulness of the strike in bringing about mutually acceptable and beneficial settlements to trade disputes .As the actions continue the public becomes more and more irritated and frustrated by the inconveniences and hardships these strikes cause …(Ekanem and Iyoha,1999). Gary Becker (1988),union…receive more credit and at the same time more blame than they deserve. Some opponents of union posited that curing inflation requires controlling those activities of union. Inflation is blamed on union on the ground that they artificially boost wages through collective bargaining or strikes. As can be observed/seen from the table below: before the minimum wage legislation was passed in year 2000, inflation rate fell from 10.0% in 1998 to 6.6% in 1999, but after the legislation was passed in 2000, at the end of the fiscal year, 2000, inflation rate now stood at 6.9%. while it rose from 11.0% in 2003 to 18.0% at the mid-year of 2004, as a result of general strike witnessed within this period (see table below). The effect of that of 2000 can be as follows: as income/wage increases, employees now found out that they have more money, thus, their demand increased, therefore leading to a higher price. Since this increase in wage wasn't caused by increase in productivity. Also, during strike there is always reduction in supplies of goods and services to consumers, thus, causing the consumers to bear the costs as higher prices and lower consumption and federal government/firm incurs higher costs in carrying out its functions, thus, huge losses are incurred (by consumers, thus, higher price is charged), that's millions of dollars are lost each day of the strike. However, as it has been argued for wage cost-push theory, the conditions for its application seems present in Nigeria. There has been growing unemployment and, thereby, stronger union. The effect of minimum wage legislation on the labour market cannot be overemphasis, before the legislation unemployment was 3.2% in 1999, but after the enactment it rose to 3.4% in that same 2000.
However, there are social ills experienced during the period of strike in the nation, such as armed robbery, stealing, smoking of hard drugs etc. Mostly, students are people who indulged in these social ills, because whenever there is strike they are sent home, thus, they begin to engage themselves in one social ill or the other in order to keep soul and body busy. Consequently, jeopardizing the whole system. Further, many lives had being lost as a result of nurses and doctors being on strike. A clear example is the case of late Bola Ige who medical attention was not giving in university of Ibadan teaching Hospital as a result of strike and before they could have taken him to another Hospital he had already given up. This is what strike can cause the nation.

V) EFFORT MADE BY GOVERNMENT IN CURBING UNION ACTIVITIES:
Government understanding the implication of the activities of labour has been making effort in curbing the activities of labour, in order to minimize its effect on socio-economic stability since the pre-colonial era. Ekekwe (1986) posited that government sought to control unionism through training in Britain, or locally through designated labour advisers, of union leaders…,while this was going on, government maintained a policy of being tough on the labour movement, as can been seen from the 1949 shooting of striking coal workers in Enugu. He still went on to say that government would also not recognize unions if it considered their leadership to be radical. Recently, to lessen the influence of labour, the federal government came on board with a proposed amendment to the labour bill. Though this wasn't first of such. The bill is seeking to amend two existing Acts viz:
i) The trade union international affiliation Act of 1996.
ii) Trade union Act 1990 as amended.
The objective of the proposed amendments is to align these Nigeria laws with democratic ethos and principles of a free society. In pursuing this objective it appears that there are undertone objectives of:
i) Weakening the only CLO which has successfully challenged some government decisions.
ii) De-registering NLC and
iii) Outlaw strikes in Nigeria.
All these are the symbols of destabilization of CLO that influences most of its decisions, but the bottom line is, how far can government go?
However, union generally strives to accomplish some acceptable balance of increased income and improved conditions of service for their members. It does influence significantly the wage-employment decisions of the organization in which they operate. Whenever union succeed in achieving higher wage for its members, it is always at the expense of macroeconomic stability.

VI) CONCLUSION:
Generally union seeks to attain some acceptable balance of increased wage-employment, improved conditions of services of its workers and curbing government hostile decisions. It does this through collective bargaining and strike or threat to strike. But whenever union embark on these activities, it is always at the expense of socio-economic stability of the nation. Thus, public frustration grows, more voices are being raised in favour of some compulsory settlement of labour-employer disputes. Freedom to strike comes at a price. But when the price is compared with the costs of compulsory settlement, it does not look nearly so high… (Ekanem and Iyoha, 1999). It is apparent that the influence and power of the Nigeria Trade unions for good or ill should not be underestimated…(Ekekwe, 1986),since their activities are capable of holding the economy (socio-economic stability) to ransom.
Also the debate surrounding the impact of union wage increase on inflation will probably continue for as long as union exist.
Therefore, this paper submits that labour and employer (government/ private sector ) should consider the masses in whatever decision they are to take since the repercussion of their actions will befall on the masses, by means of higher prices on goods and services, low consumption and loss of lives. Also, all kinds of social ills are experienced during the period of strike.

REFERENCES:
Byrns, R.T and G.W. Stone. 1992. Economics, U.S,A: Harper Collins Publishers
Ekanem, O.T and M.A. Iyoha. 1999. Microeconomic Theory, Benin city: Mareh Publisher.
Ekekwe, E. 1986. Class and State in Nigeria, Lagos: Longman Nigeria Limited, Pp64-65.
Mba-Afolabi, J. 1999. "The oil price of hike blunder", Newswatch, January 18, Pp8-16.
Mumum, M. 2004. "On a gunpowder keg": TELL, No.25, June 21, Pp18-24.
Vanguard conference hall, 2004. "Labour Bill: An ominous legislation", Vanguard. No.5579, Vol. 20, August 16, Pp31-33.
Nkoro, E. 2004. Increase in fuel price: Analysis of its effect on Nigerian Economy